bide a wee farm is located just outside of Newberg, Oregon in the Chehalem Valley, about 25 miles Southwest of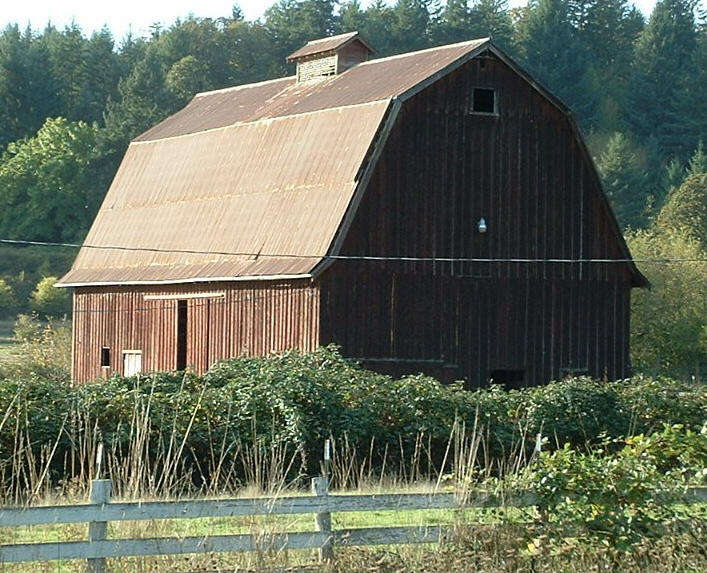 Portland, Oregon. We raise Jacob and Navajo-Churro sheep - both listed as 'threatened' breeds on the Livestock Conservancy's Conservation Priority List. We've been raising both breeds since 1994 and are just as enthusiastic about them now as we were when we first started. Both Jacob and Navajo-Churro sheep are terrific small farm breeds - they're hardy, disease resistant, prolific, and multipurpose; supplying breeding stock, hand spinners fleeces, lean, mild tasting lamb, and colorful sheepskins.
Included are brief histories of Jacob and Navajo-Churro sheep, along with sale lists, photos and pedigrees of the adult bide a wee Jacob and bide a wee Navajo-Churro sheep we currently have for sale. Our 2023 Lambs have arrived and we're currently letting them mature a bit before offering them for sale. To get an idea of what they'll look like, check out our 2022 lambs - click here to see our 2022 Jacob lambs and click here to see our 2022 Navajo-Churro lambs. For information on our breeding program, including photos of our flock sires, visit our 2023 breeding line up.
Both Jacob and Navajo-Churro* sheep produce lean, mild flavored meat. We sell USDA inspected lamb cuts under our USDA prepared meat sellers license #AG-L1007963PPM. Our lambs are processed at Mt. Angel Meat Company, an animal welfare approved, USDA inspected facility located in nearby Mt. Angel, Oregon, where the meat is aged for 7 to 10 days before being cut.
*Navajo-Churro sheep were the first breed of sheep to be included in the Slow Food USA Ark of Taste program.
You can purchase our lamb directly from our farm (please call first to schedule an appointment) or at our booth at either of
the following McMinnville (OR) Farmer's Markets.
In addition to lamb cuts, we have wool, sheepskins, horn buttons and farm note cards for sale at...
McMinnville Farmers Market on Thursday - Every Thursday from noon to 6pm - May through mid October, on Cowls Street, between 1st and 2nd.
and
McMinnville Grange Farmers Market - Every Saturday, year 'round from 10am to 2pm - 1700 Old Sheridan Road, McMinnville, OR..
If you can't visit in person please visit our on-line bide a wee farm Store which offers award winning fleeces, colorful sheepskins, and yarn for sale. For sheep management forms, articles, equipment plans visit our forms page, and for tips and recipes see our newsletter.

Our Mission:
To preserve and promote Jacob and Navajo-Churro sheep while
producing top quality breeding stock, fleece & fiber products.

All of our breeding stock is registered and we work to keep diverse bloodlines.
All lambs sold as breeding stock come with a registration guarantee**.

**We're proud members of:
The Jacob Sheep Breeders Association (JSBA)
The Navajo-Churro Sheep Association (N-CSA)

Oregon Voluntary Scrapie Flock Certification
Program #OR70

Contact Information
: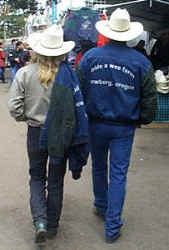 Karen Lobb & Doug Montgomery
Phone: 503-538-7987
19562 NE Calkins Lane
Newberg, OR 97132
E-mail: bidewee@aol.com

Navajo-Churro Sheep | Navajo-Churro Sheep breeding stock for sale | Navajo-Churro sheepskins | Navajo-Churro wool